Here is a quick and easy chicken marinade recipe that gives you tons of flavor and requires no crazy ingredients. It easily marinates 1 to 1 1/2 pounds of chicken.
To get the most flavor, pound your chicken breasts out into 3/4 inch thick pieces. This will also make your chicken easier to grill evenly and help with portion control. Mentally, a thin wide piece of chicken looks bigger to me than a thicker piece of chicken that weighs the same amount, but takes up less room on my plate. Maybe I'm crazy.
I always double this recipe and save the extra chicken for quick salads, quesadillas and pizza. I'm all about quick and easy. You won't be sorry you made extra!
Recipe
Adapted from
AllRecipes.com
1/4 cup olive oil
3 Tbsp soy sauce
2 Tbsp Worcestershire sauce
2 Tbps red wine vinegar
1 Tbsp lemon or lime juice
1 Tbsp dijon mustard
1 clove garlic, minced or crushed
1/4 teaspoon salt
3/4 teaspoon black pepper
1 tsp dried parsley
Combine all ingredients in a ziploc bag along with 1 - 1 1/2 pounds of chicken. Squeeze as much air as possible out of the bag, seal it and place it in the fridge for at least an hour. The longer you refrigerate it, the better the flavor. (I like to marinate my chicken about 4 hours.) Grill chicken as desired.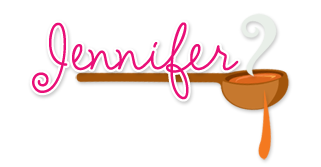 Linked to:
Church Suppers
-
Gooseberry Patch Recipe Roundup
-
This Weeks Cravings
-