Last summer
Strawberry Cobbler
became one of my favorite desserts. It is warm, creamy, berriliciousness to the extreme and a total comfort food. Since beginning Weight Watchers, I decided to try lightening up a few of my favorite desserts. There are tons of strawberries in the grocery stores right now so it seemed only natural to start with this recipe.
I used Bisquick Heart Smart Mix, Splenda and low fat milk to help skinnify this dessert, and honestly I didn't miss a thing. The lemon juice seems to help hide the Splenda aftertaste that you sometimes get. (Adjust the amount of lemon juice to taste, replacing with water if needed.) Next time I will try all Splenda and report back. I also may try leaving a tablespoon of oil out.
Cooking healthy is all about finding balance. It's great to lighten up a recipe, but you don't want to overdo it to the point it tastes like paste. This recipe is the perfect balance for me. It's only 6 Pts + if you divide it into 6 servings. I'll admit, it's hard to only eat 1/6 of this recipe, but it's better than not eating any! ;)
Recipe
1/4 c Splenda
1/4 c sugar (or more Splenda)
2 Tbsp cornstarch
1/4 c lemon juice (or water)
1/3 c water
4 c strawberries, washed, hulled and quartered
1 cup Bisquick Heart Smart® mix
1 Tbsp Splenda
1/2 cup fat-free (skim) milk
3 Tbsp canola oil
1/4 tsp vanilla
1. Preheat oven to 400 degrees. Lightly spray 8x8 baking dish with cooking spray.
2. In a saucepan over medium heat whisk water, lemon juice, sugar, 1/4 cup Splenda and cornstarch until thick and bubbly. It will thicken quickly and go from white to opaque. It only took about a minute for me. The mixture may seem thick, but remember it has to thicken all of that juice that is about to cook out of the strawberries. Add strawberries and pour into dish.
3. In another bowl whisk together baking mix, 1 tablespoon of Splenda, milk, oil and vanilla. Spoon mixture over strawberries.
4. Bake 20-25 minutes or until topping is cooked through.
6 WW points + for 1/6 of recipe.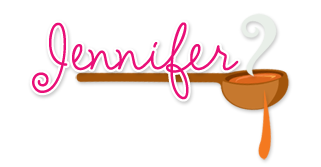 Linked to: