Earlier this week I told you about one of my new favorite desserts,
Hawaiian Cake Batter Blondies
which are full ooey gooey cake batter, coconut, chocolate and nuts. I found the inspiration for these from
Girl Meets Life
. (Check out her blog for more versions of cake batter blondies and other goodies.)
While I was making these, I decided to experiment with a Cinnamon Bun version because I LOVE me some cinnamon buns... and because I had cinnamon chips in the pantry. If you haven't tried Hershey's cinnamon chips, you do not know what you're missing. I could eat them by the handful, but alas Weight Watchers...
Anyhoo, these turned out to be amazing, even better than the Hawaiian version! However, the hubs preferred the chocolate, so to each his own.
The only change I might make next time is to use cinnamon bun coffee creamer in place of the milk and drizzle some cream cheese icing over the top. Either way, a couple of these cinnamon bun blondies and a cup of coffee would fill me with all kinds of happy.
Recipe
Adapted from
Girl Meets Life
1 yellow cake mix (I used Duncan Hines)
1/2 tsp cinnamon
1/2 c cinnamon chips (like Herseys)
1/3 c chopped pecans
1/4 c canola/vegetable oil
1/2 tsp vanilla extract
1 egg, beaten
1/3 - 1/2 c milk or cinnamon bun coffee creamer
Directions
1. Grease an 8x8 pan and preheat oven to 350 degrees.
2. In a medium sized bowl combine cake mix, ground cinnamon, cinnamon chips and nuts. In another smaller bowl whisk together the egg, vanilla and canola oil.
3. Pour egg mixture over dry ingredients and mix as well as possible. It will be crumbly. Start adding the milk or creamer a little at a time until the mixture is just moistened and has kind of a cookie dough consistency. Pat dough into pan.
4. Bake for approximately 25-30 minutes or until edges are starting to brown. You want it to still be nice and gooey in the center. Allow 20 minutes of cooling time before cutting. This time will allow the gooey center to firm up a little.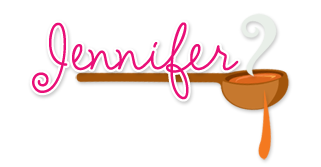 Linked to: