Fresh tortellini soup has been on my radar for a while now, but I haven't been motivated to make it. I've been spending most of my evenings working on Christmas stuff and cleaning... so cooking has fallen by the wayside. This blustering weekend, however, was ideal for soup making!
I'm so glad I finally tried this recipe! It has tons of flavor from the sausage which you could cut back to 12 oz or even 8 oz if you want to lighten up the recipe. The cheese filled tortellini adds creaminess while the veggies add flavor and nutrition to the zesty broth. This is a hearty, filling soup that tastes just as good as leftovers.
If you are looking for a special, yet simple meal to serve for Christmas Eve, I highly recommend giving this a try. Adding the spinach during the last 10 minutes of cooking, it stays bright green. When paired with the red broth and tomatoes, it looks like a bowl full of Christmas!
Recipe
12- 16 oz Italian sausage, casings removed
1 c chopped onion
2-3 cloves garlic, minced
6 c beef broth
2 14 oz cans diced tomatoes
1 c thinly sliced carrots
2 tsp dried basil
1/2 teaspoon dried oregano
1 (8 oz) can tomato sauce
1 1/2 c sliced zucchini (1 medium)
1 1/2 c chopped fresh spinach
8 oz fresh cheese filled tortellini pasta
3 Tbsp chopped fresh parsley
fresh Parmesan cheese
1. Crumble sausage and brown it in a Dutch oven. Remove and drain on paper towels, leaving a tablespoon or so of the sausage drippings in pan.
2. Saute onions and garlic in drippings until they soften up. Add broth, tomatoes, tomato sauce, sausage, carrots, oregano and basil. Bring to a boil, reduce heat and simmer uncovered about 30 minutes.
3. Stir in zucchini and parsley, cooking covered 30 more minutes. During the last 10 minutes, add spinach and tortellini. Garnish individual portions with fresh parmesan cheese and additional parsley if desired.
Adapted from:
AllRecipes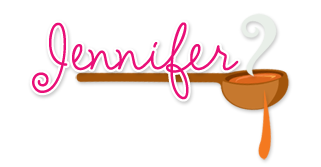 Linked to: