Oh my stars! I came across a incredible Strawberry Cobbler recipe on my new blog friend Tricia's
Recipe Roundup
. Her blog is full of fabulous ideas that are easily doable for the every day home cook. That's totally up my alley! Be sure to pay her a visit and tell her Imitation by Design sent you!
Anyhoo, back to the Strawberry Cobbler. This stuff is AWEsome! Seriously, I could have eaten the entire thing in one sitting if my husband hadn't seen it first. The hubs liked it, but asked why he couldn't taste the chocolate. Sigh.... I've got a lot of work to do with that man. :P
I believe the origin of the recipe is
Allrecipes
. My first attempt did not turn out as well because I did not read the directions thoroughly enough even though Tricia SPECIFICALLY said to READ THE INSTRUCTIONS. Story of my life, but anyway... attempt #2 was a huge success!
After reading all of the comments, I tinkered with recipe and added some lemon juice to make it a little more tart. If you don't like tart things, just use water instead. I added a little extra cornstarch to thicken the sauce. For the topping, I used Dolce Cinnamon Cream Coffee Creamer instead of whipping cream because I didn't want to buy whipping cream for just one recipe. This coffee creamer added the most incredible layer of yumminess to the cobbler. It smells and tastes like cinnamon buttercream so you can imagine how amazing the cobbler smells as it bakes.
You could serve it with ice cream or whipped cream, but was pure heaven just the way it was.
Enjoy! Thanks
Recipe Roundup
!
Recipe:
1/2 c sugar
2 Tbsp cornstarch
1/2 c water
1/4 c lemon juice (I used bottled)
3 c strawberries, hauled and cut in half (about 16 oz)
1 c all-purpose flour
1 Tbsp sugar or sugar like substitute
1 1/2 tsp baking powder
1/4 tsp salt
3 Tbsp butter
1/2 c heavy cream ( I used coffee creamer. Yumm.)
Preheat oven to 400 degrees. Lightly spray 8x8 baking dish with cooking spray.
In a saucepan over medium heat, stir water, lemon juice, sugar and cornstarch until thick and bubbly. It will thicken quickly and go from white to opaque. Add strawberries and pour into dish.
In another bowl whisk together flour, sugar, baking soda and salt. Cut in butter with a fork. Mix in heavy cream until combined. Spoon mixture over strawberries. I think I actually just used my fingers.
Bake 22-25 minutes.
Source: Adapted from Recipe
RoundUp
and
Allrecipes
Printable Version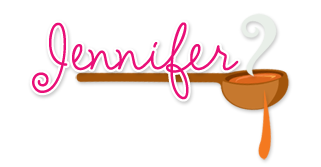 Linked to: