Someone once told me that a properly seasoned steak doesn't need steak sauce. I thought they were just being smug. Well, I did until I tried
this
super simple marinade. It flavored our steak beautifully and needed no extra sauces, salt or pepper. It was steakhouse perfection and this is coming from a girl who loves her A1.
When I saw that
this
marinade was called "Best Steak Marinade in Existence", I had to try it. Unfortunately, I can't comment on whether or not it was
the best
since unlike the author of this recipe, I have not tried every steak marinade in existence, but it was pretty tasty. : P
Enjoy!
Recipe
1/3 c soy sauce
1/2 c olive oil
1/3 c lemon juice
1/4 c Worcestershire sauce
1 1/2 Tbsp minced garlic
3 Tbsp dried Italian Seasoning
1 1/2 Tbsp dried parsley flakes
1 Tbsp Dijon mustard
1 tsp ground pepper
a pinch of cayenne
Mix all ingredients in a resealable bag and add 6-8 medium sized steaks. Squeeze out air and seal bag. Refrigerate up to 8 hours- the longer the better! Grill as desired.
Source:
AllRecipes.com
Linked to: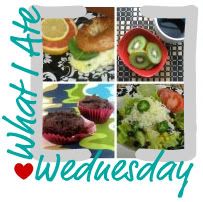 What's Cooking Wednesday
Full Plate Thursday
This Chick Cooks Link Party
Gooseberry Patch Recipe Round Up