I heart deep dish Chicago-style pizza. I didn't know it until today, but swooooon. Thick, chewy crust, well seasoned veggies, goooey cheese and savory meats are combined to create this incredible palate-pleaser.
As we wear eating dinner, the hubs (aka The Pizza Connoisseur) kept asking if I was going to take a picture. lol! I guess that meant he liked it. =P He's starting to warm up to this whole blog thing as well!
To cut a few calories here and there, I used lean turkey sausage, precooked deli ham and turkey pepperoni instead of the pound of full fat sausage suggested in the original recipe. I also cut back a little on the cheese.
The best tip I discovered while making this is to drain the tomatoes really well. Once you add them to the rest of the veggies, they'll give up a little more liquid that you might want to drain off as well. I had a little of the tomato mixture left after it was assembled because my crust was super thick.
If the sauce is too chunky for your taste, try a a can of tomato sauce in lieu of the diced tomatoes. I think I might try that next time too since the hubs prefers his tomatoes pureed. Change up the meats, veggies, and cheeses to create your own mouthwatering combination.
I can't wait to dive into the leftovers!
Recipe
1
Perfect Pizza Crust
or 1 lb frozen bread dough, thawed
6 oz precooked turkey sausage
4 oz chopped deli ham
4 oz chopped turkey pepperoni
1 1/2 c mozzarella cheese
1 c mushrooms, chopped
1/3 c bell pepper, diced
1 sm onion, diced
1 tsp minced garlic
1 (28 oz) jar diced tomatoes with garlic, basil and oregano, drained
1/2 tsp dried oregano
1/2 tsp salt
1/4 tsp fennel seed
1/2 c grated parmesan cheese
Preheat oven to 350 degrees. Lightly spray 9x13 inch pan with cooking spray and sprinkle with cornmeal. Press dough onto bottom and up the sides of the pan. Bake for 15 minutes.
In the meantime, saute onions, pepper and garlic in olive until onions start to soften. Add mushrooms and saute a few more minutes. Stir in well drained tomatoes, oregano, salt and fennel seed.
Remove crust from oven. Layer meat, mozzarella cheese, sauce and parmesan cheese. Bake 25 more minutes or until crust is golden brown.
Source: Adapted from
AllRecipes.com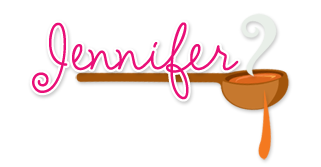 Delectable Tuesday
Turning the Table Thursday
Full Plate Thursday